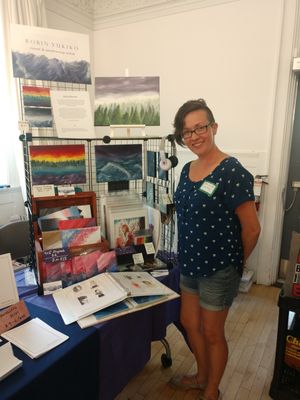 Bi Arts Festival (Toronto) 2019
Pride flag colors in swooshes, landscapes, and seascapes. Acrylics on pre-stretched canvas.
The world is a blur. Elemental impressions. Acrylics on 4x6in photo paper. 
A mix of mediums including acrylics, charcoal, ink (pen/marker), watercolors, and coffee. Surfaces include canvas and paper.
Memories, puns, and observations. Ink on paper. Circa 2006, Japan.